Nationaal Deltacongres
The Dutch Delta Programme hosts their annual hybrid conference for 2000+ government officials.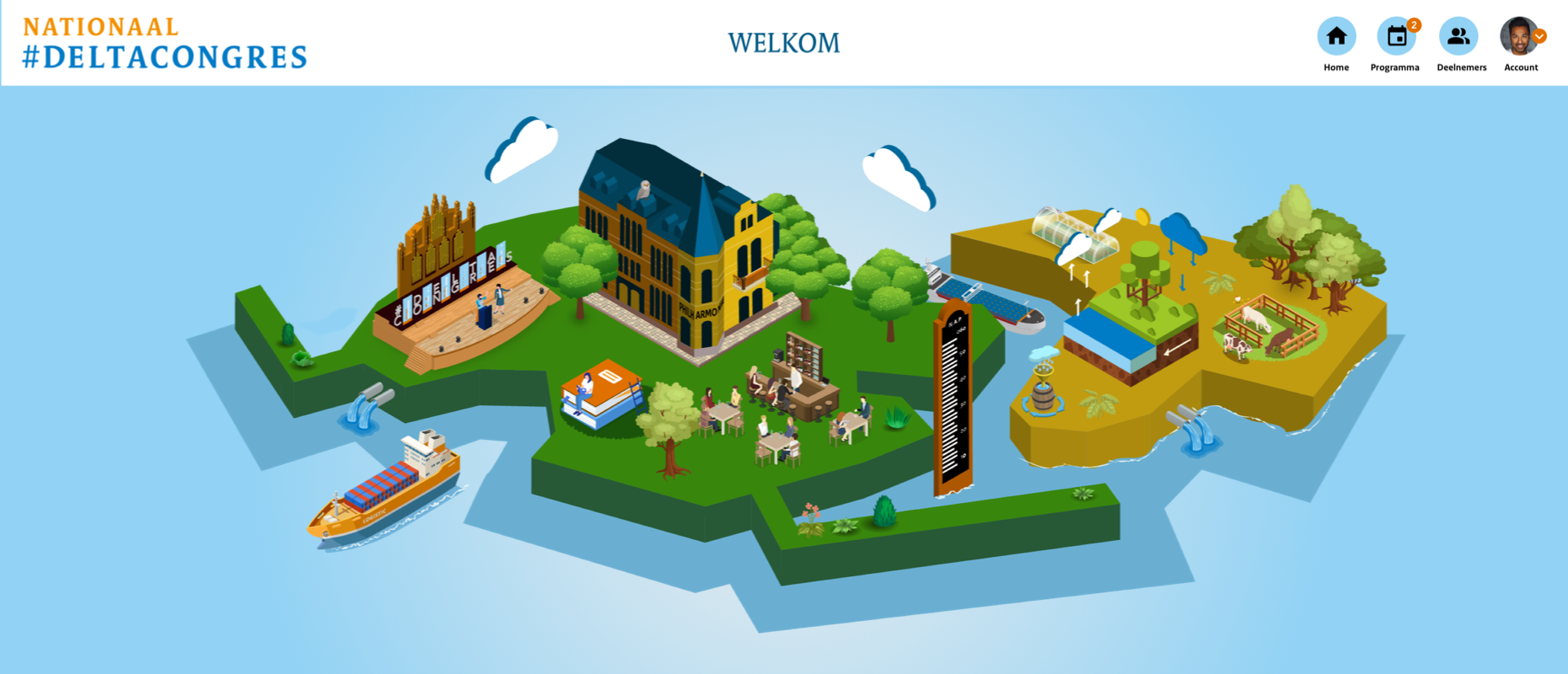 A hybrid congress that blends the online with the offline experience
Nationaal Deltacongres is the annual event for everyone that is involved in the Dutch Deltaprogram. During a one-day event, speakers cover relevant topics such as new insights about the rising sea-levels, adapting our way of living to climate change, and the execution of water-safety projects.
In 2022, the organisation asked us to design and set up a hybrid event platform that would showcase both the physical venue at the Philharmonie in Haarlem, as well as visualising the context of the program through a 3D-map that highlighted the various challenges of great watermanagement.
Client
The Dutch Delta Programme
Create a shared experience between online and offline
By combining artwork and photography, we managed to bring Haarlem to the rest of the Netherlands through a custom designed hybrid event platform.
Custom 2D designed map with pointers
Work with our award winning in-house design team
Manage sessions, speakers and the schedule from the CMS
Create a white-label experience that matches your event
Engage virtual attendees during breakout sessions
During breakout sessions, virtual attendees were encouraged to participate in polls and Q&A with the speakers on stage
Interactive session chat with moderator roles
Polling for multiple choice, open answer or rating questions
Q&A: submit written questions (anonymously) to the speaker
Graphic visualisation of the polling results for the AV-team
Should you host your next conference on Squares?
As organisers you spend so much dedication crafting amazing event journeys with carefully programmed speakers. Shouldn't the platform your digital attendees use to register and view the event reflect that same level of effort?
Squares proves that a branded platform doesn't have to be expensive. Our team need just 3 weeks to review your style guide and build a completely custom platform.