Your brand deserves its own
unique event platform
Create stunning digital event experiences by hosting
virtual or hybrid events that are always 100% on brand.
TRUSTED BY INNOVATIVE BRANDS FROM ALL OVER THE GLOBE
One robust platform, endless customisation possibilities
Squares allows anyone to design a unique frontend experience on top of an award-winning event management platform. Host interactive webinars, community meetups, virtual conferences, and town halls, all on a platform that matches your brand indentity.
Unique frontend experience
100% responsive on mobile, tablet & desktop
Innovative attendee engagement tools
Set your event up in less than 24 hours
Start building communities
Use your platform to build a community around your event series. Share new content, allow attendees to acces on-demand videos and encourage them to register for all of your upcoming sessions.
Elevate audience participation and engagement
Session Engagement
Make your event interactive with personalised emoji's, polls, quizzes, Q&As, and allow attendees to request the floor during a livestream.
Meeting and Networking
Unlimited one-to-one and group video calls to boost engagement. Integrations with Spatial Chat, Miro and Wonder to spark serendipitous networking.
Hybrid participation
Our responsive platform allows onsite attendees to participate in session engagement by using their phone as a second-screen.
They preceded you and love Squares
Simone Strating
Global Event Manager
Unique experiences
We've finally found a platform for Microsoft that allows us to surprise attendees with each new event. Their integrated gamification truly lets us connect our entire global community!

Jan Liebregts
Board Member
Hybrid events
Squares provided the platform for our first hybrid version of The Experience Conference, allowing us to bring together partners live as well as in multiple hubs throughout the country.
Michiel Middendorf
General Manager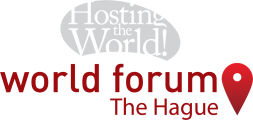 Reliable partner
Our venue was one of the first to embrace virtual and hybrid events. Squares provided us a reliable ISO:27001 certified platform for hosting our international congresses.
Elizabeth Jones
Senior Vice President
Expanding experiences
We're proud of our partnership with Squares and the opportunity it gives us to design virtual event experiences that create lasting impressions.
Hülya Roggeveen
Congress & Events Specialist
Beautiful design
We're so happy that we found out about Squares. We used them for our annual leadership event and received nothing but praise for the platform's beautiful design!
Mieke Captijn
Project- & Event Manager
Creative team
The Squares team are extremely supportive in collaborating together in the proposal phase for clients. They make you feel like they're an extension of your team!
Power up your virtual events with a gamified experience
Get attendees to interact with your event and each other through fun new ways that reward participation. We've developed 20+ badges that can be used during events to encourage attendee participation.
Badges fall into three categories:
1. Platform Activity
Earn badges by exploring the platform.
You earned the Explorer Badge!
2. Content Knowledge
Earn badges by answering Quiz questions relating to live sessions.
You earned the knowledge animal badge!
3. User engagement
Earn badges by being engaged with attendees and the content.
You earned the Chit Chatter badge!
Designed with security and scalability in mind
Squares was built for corporates and goverments that uphold the highest standards for data security.
ISO:27001 certified
Certified and audited annually by Brand Compliance for upholding the strictest information security guidelines.
Scalable cloud infrastructure
Our AWS infrastructure allows us to seamlessly scale resources towards your upcoming event.
Vulnerability scanning
Our DevOps team continuously monitor for vulnerability threats based on OWASP guidelines.
Access control
All of our platforms have 2FA and role-based access to safeguard your data within the CMS.